Our Cloud Migration Approach
Businesses may shift their workloads to the cloud with the certainty that doing so will result in better performance, lower costs, and more scalability.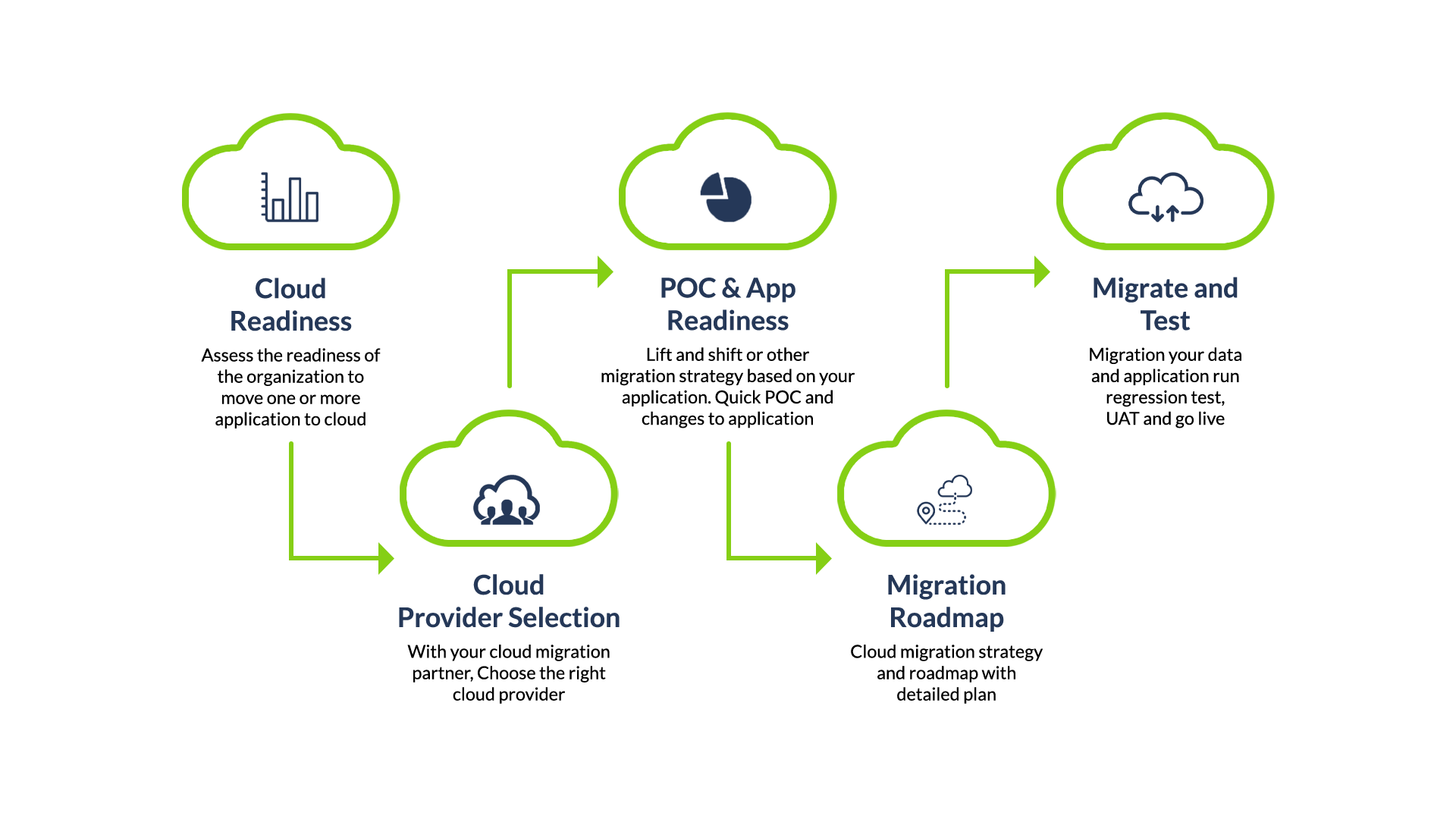 Why Choose 2Cloud for Cloud Migration?
There is no one-size-fits-all method for cloud migration because it is a finished process. Our cloud migration services involve assessing business-specific use cases and assisting enterprises with the migration of their sophisticated and mission-critical data and apps to the cloud using tried-and-true approaches.
We provide cloud migration consulting to assist businesses in making the best choices possible throughout the entire digital transformation process. This includes conducting cloud readiness assessments and creating fail-safe migration strategies, roadmaps, and workflow models to guarantee that migration occurs without causing any disruptions.
We have partnerships with the top cloud service providers worldwide. AWS DevOps Services Competency Partner, Microsoft Azure Partner and Google Cloud Partner.
We are certified cloud experts to migrate and modernize your IT infrastructure. We ensure the ability to innovate faster, improve performance, reduce costs and more.
Partnership with Leading Platforms




Get Free EBook
Download our EBooks to devise your technical strategies, get on pace with the latest technological trends, and expand your knowledge base.
Download EBook